The Story
A Beautiful View explores friendship. Specifically, a friendship between two young women that spans over a decade of their lives, and that moves through many phases: fun, confusion, misunderstanding, betrayal, longing for reconciliation, fear, and finally, death. The play is subversive in its apparent simplicity. In a light, comic tone, two women arrive on a stage, and tell the story of their relationship – a friendship too close to categorize. It's funny, quirky, and wonderfully entertaining.Gradually, we realize that stories of camping and bands are not entirely what the evening is about…
A Beautiful View is a surprising, engaging, and beautifully written piece of theatre by Daniel MacIvor, one Canada's finest theatre makers. Funny and touching, the play invites you to revel in nuance and the charming complexity of human relationships. With A Beautiful View, Volcano reimagines a Canadian classic and brings it forward to a new generation.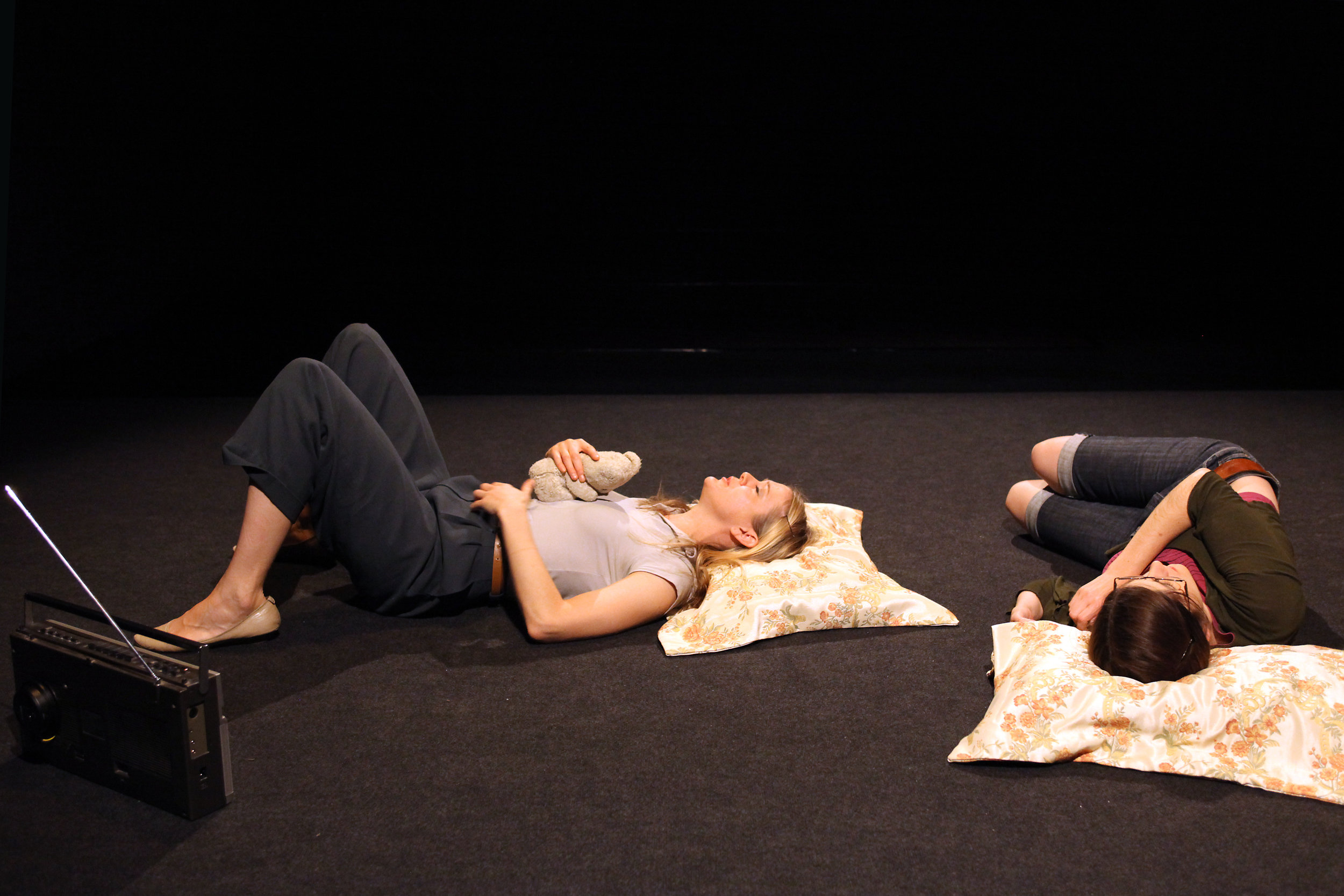 The Team
Writer | Daniel MacIvor
Performers | Becky Johnson, Amy Rutherford
Director | Ross Manson
Lighting Design | Rebecca Picherack
Composer | Krister Schuchardt
Scenic Design | Felix Leicher & Ross Manson
Sound System Designer | Michael Laird
Stage Manager | AJ Laflamme
Assistant Director | Clare Preuss
Production Manager | Simon Rossiter
Stage Manager | AJ Laflamme
Milestones
November 2012: European premiere of A Beautiful View. Presented by BeMe Theatre in Munich, at the Einstein Kulturzentrum.
February 2014: A Beautiful View premieres at the Factory Theatre, Toronto.
March 2014: Southern Ontario Tour (Kingston, Milton, Burlington, St. Catharines & North Bay)